Main Street Building Project
Main Street Mission has been growing over the years and we believe that we have been fulfilling a need in South Rowan County. The economy has supposedly improved but in China Grove it still feels like we have a long way to go. Stop by Main Street Mission on a Friday afternoon and you will see that we are packed. We distribute food to about 100 households a week providing for about 250 individuals. We do not have enough room to store this much food so we have had to improvise, stashing food in borrowed space. We've bypassed deals on pallets of foods because we do not have enough room to store it.
As we have worked with our neighbors we have realized that handing out food is not enough. Last year Hope and Anne attended the Bridges Out of Poverty program that emphasizes a program of building bridges. We have started getting ahead classes that build on one side of the bridge emphasizing a training program to teach people living in financial insecurity that they can learn to make better decisions, learn the ways of the middle class and most importantly learn that they are not alone as they struggle with their daily lives.
On the other side the bridge spans across a gap that has grown between those that have and those that do not. The 'Bridges" training teaches middle class neighbors that a person living in financial insecurity has huge struggles and barriers to overcome every day. Anne and Hope invite the trainees to stand in the shoes of a neighbor that they may not have even noticed before. Getting ahead graduates and "Hope Teams" get together and work on goals for the participants.
We have graduated three getting ahead classes and created hope teams to work with the graduates as they try to make a new start.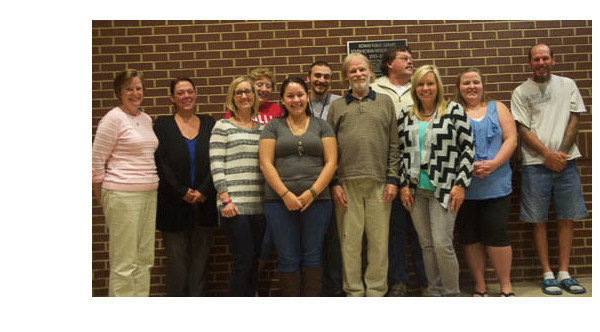 The property next door to the Main Street Mission that used to be a Laundromat recently became available recently and we took the opportunity to purchase it.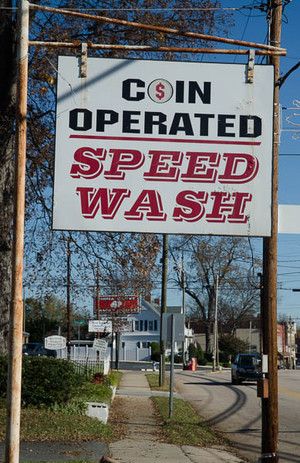 We have prayed, planned and we believe that we have come up with a solution that will meet our needs. With the assistance of Pete Bogle of Bogle Architecture we have a plan that we are ready to proceed with.

The floor plan includes an area to distribute food in a store like manner and a large storage area that can accommodate pallets and plenty of food. All of the food distribution and storage will be moved to the new building. Our existing facility will be converted to offices, meeting rooms and conference areas. We have added counsellors to work with our neighbors and we hope to add new classes and community activities.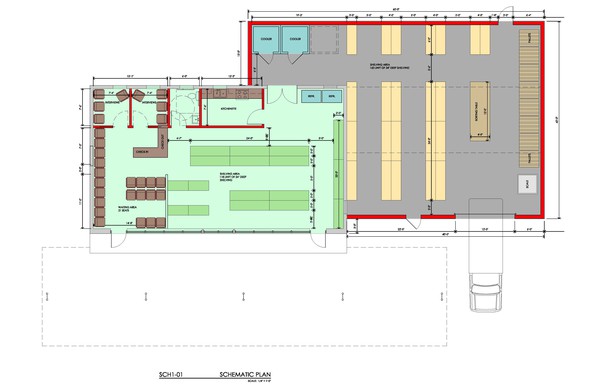 The cost of all of this will be about $400,000. We have never undertaken a project this large. We feel that the need is there. We feel like this is the time. We feel like with God's support and the support of our community that we can accomplish this project.